Freshly back from the first weekend of the Kalahari Speedweek 2014 held at the Hakskeen Pan in the Northern Cape of South Africa, I would have to say that I feel the need to own a custom racer of some description. Secondly I feel the need to tell you that Hakskeen Pan is a long, long way from anywhere, being a full 1100km from Cape Town and 1200kms from Jo'burg. You would most certainly have to be some kind of petrol enthusiast to drive all the way up there – and you would not be disappointed. 5km's of high speed run with about another 2k'ms of bleed-off, makes for some very entertaining spectatorship.

The emphasis of the event is kind of hard to describe, it's not the usual drag race scene and it's not quite AfrikaBurn – but somehow the characters and the steam punk style of cars that dominate the flatness almost beg for a good old fashioned evening party. Alas, apart from some (pretty bad) Top40 Northern Cape hits at the finish line, this event is more about the unique cars, the noise and the dust, than the night life. It's not to say that it's not fun, because it is – just leave your psy trance at home - this one's for the desert. Do bring beers, shade and extra petrol – any one of those 3 will make you many new friends.

Firstly, it's bitterly cold at night, so in the wee hours the best place to be is buried deep inside your sleeping bag in a warm tent, or in front of a fire. And you will need your sleep as the days are filled with sunshine, fast cars (some not so fast) and positive vibes from the eclectic mix of cars and owners. UsedCarsForSale was there to soak up the vibe, take a flip in a plane and have some fun. Please note that these cars are not for sale on this site – don't even ask!

The Cars and the Style

The top speed whilst we where there was a Mercedes E63 sAMG hitting 265km/h - sharing the honours with some (very) brave bikers from Klerksdorp also doing 265ish km/h on Suzuki Hayabusa's. This year the run was a bit powdery between 2–3kms, so top speeds were a real challenge. Big ones were needed.




There were plenty old rat rod style bakkies from the mid century, all amazing.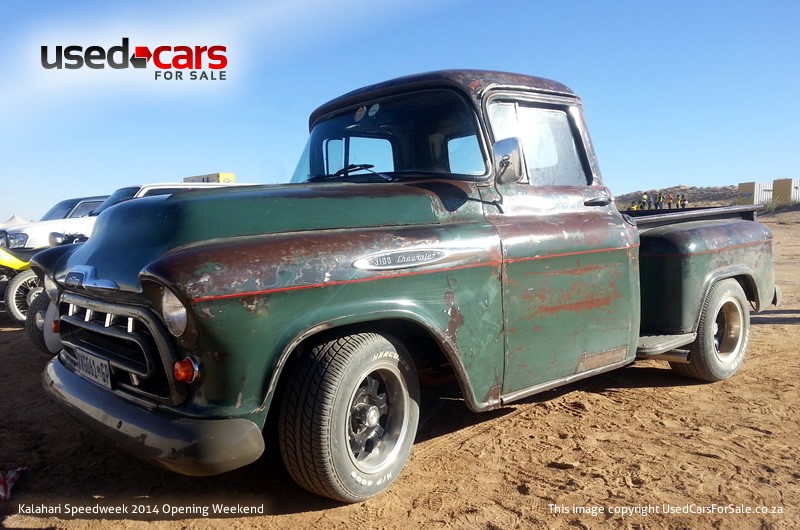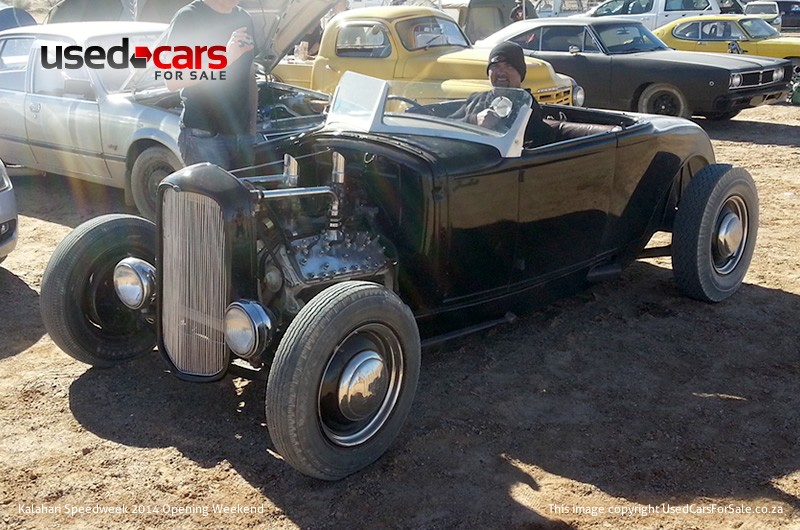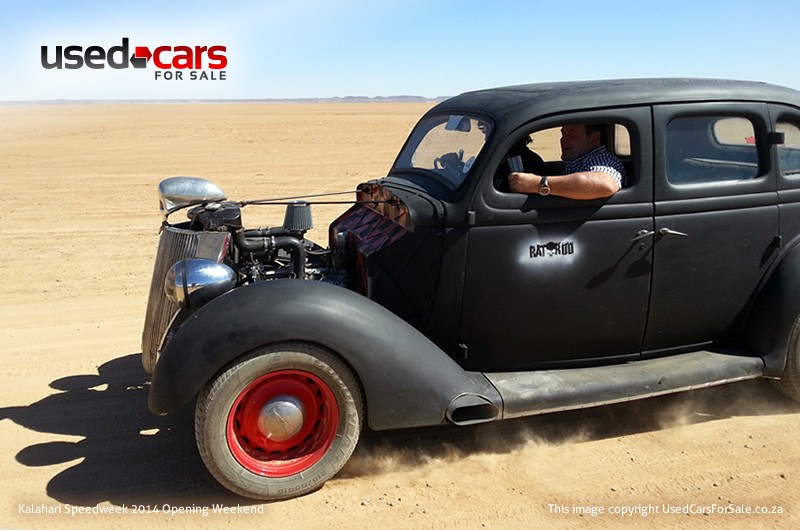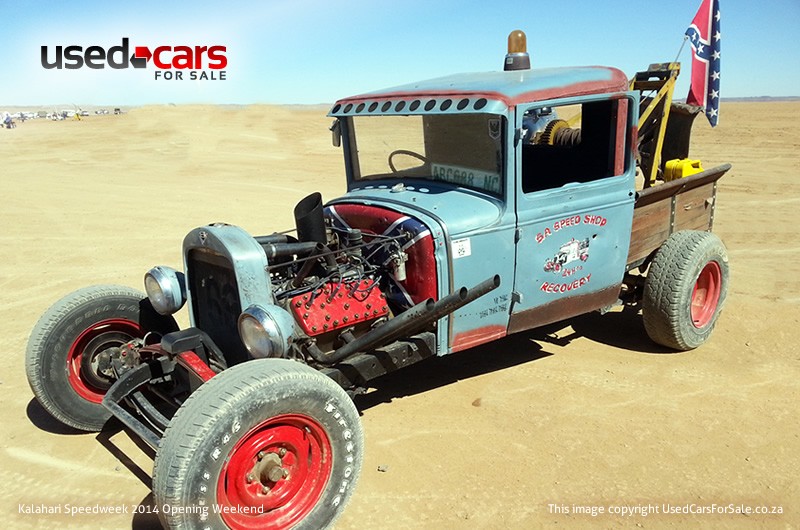 An interesting collection of Ford F150's mostly powered by brandy and coke. A meaner cocktail of dust and drifting you will likely never observe anywhere else on earth. Kry vir jou!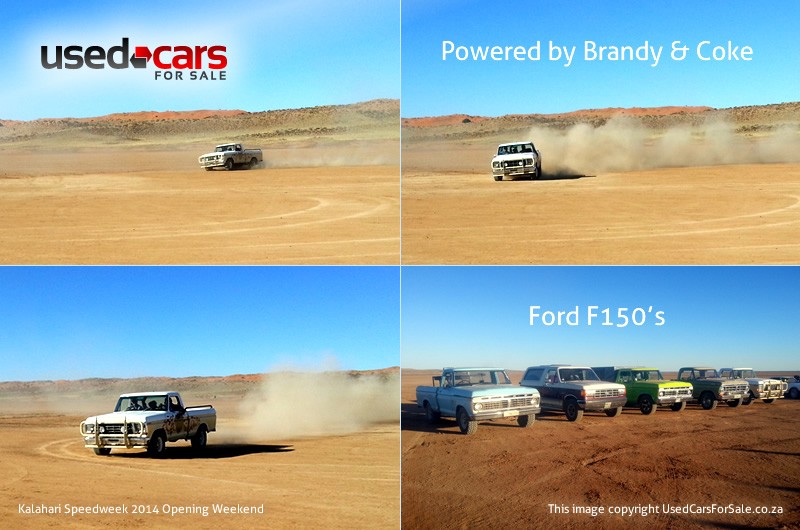 Leeroy and his Volvo from Immaculate Speed Shop were steadily gaining on the 100MPH upper limit - let us know if you made it man – mirrors off and grill taped to get the extra 3 MPH needed. He is blessed with a fine car and an even finer woman. What a legend!




Gavin from Dutchmann very kindly took me for an amazing blast in his bespoke Porsche 911 – complete with mechanical fuel injection, roll cage and 5 point harness. Awesome, brilliant and what a big smile that put on the dial!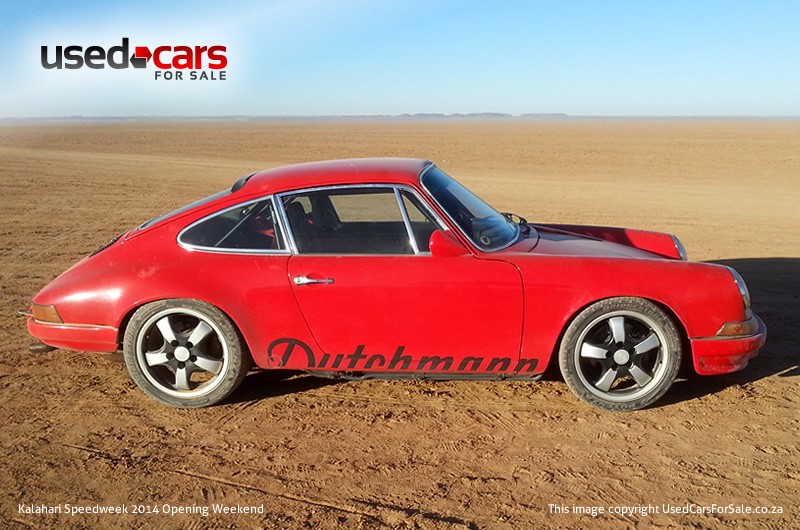 And not forgetting the Morning Star flying club who cruised in with a flock of Slings, RV's and CT's.




An old hearse "Flying Horse" V8 managed a very respectable 170kmh - the dead move I tell you!




And then a collection of cool 70's style "Bigger is Better" classics - note the Ford Galaxie's boot and bonnet lengths...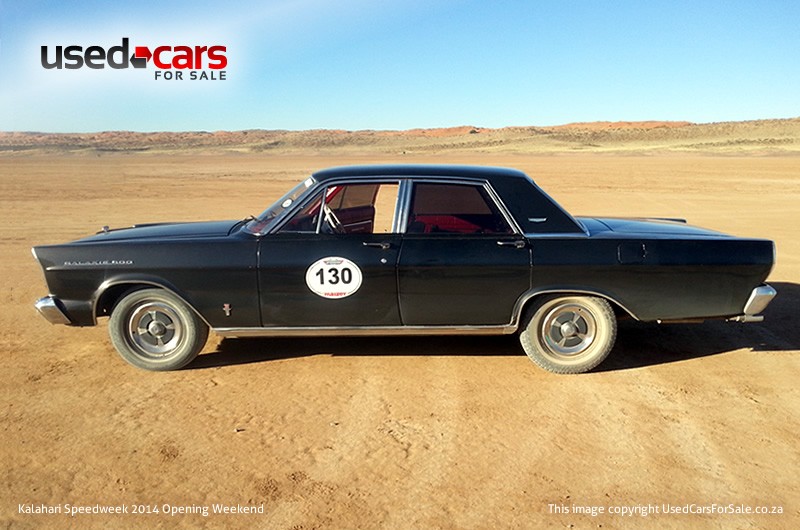 Los Muertos were there too, sporting a few Porsches, Swart Gevaar and some other classic icons - all impeccable.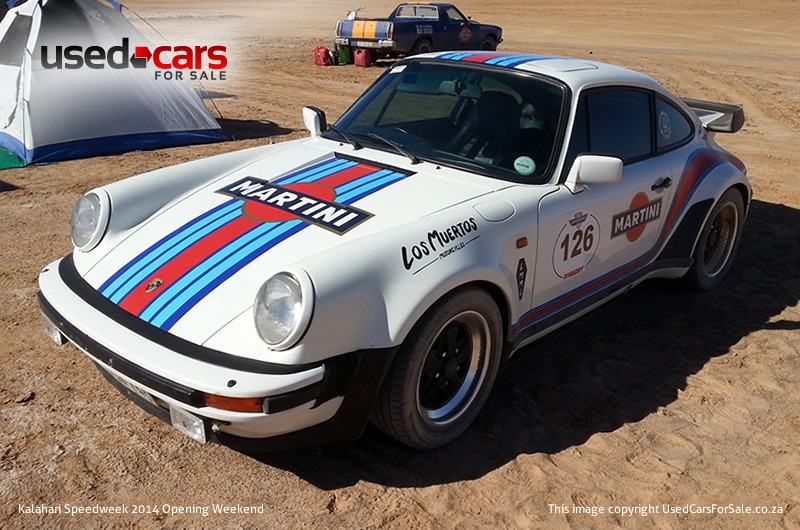 And mostly, it was just about being there and having fun, whatever your ride.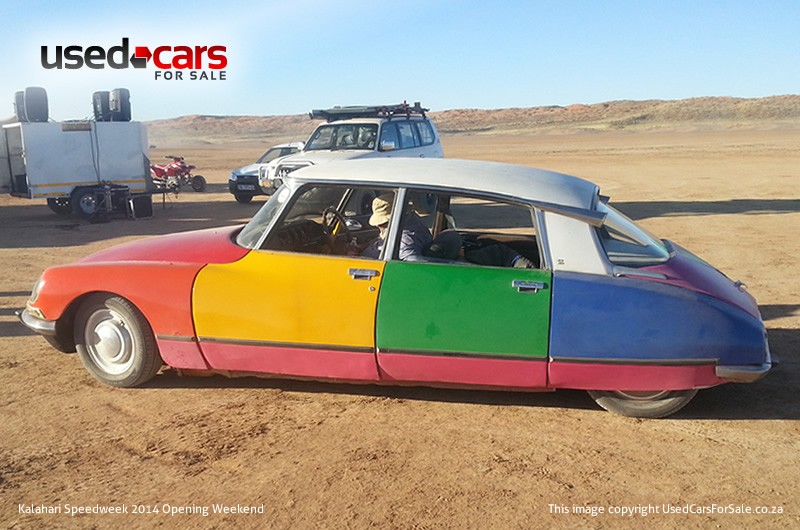 Hope to see you next year - thanks to the organisers for hot showers, cold beer and good food.


Author: Pierre Theron