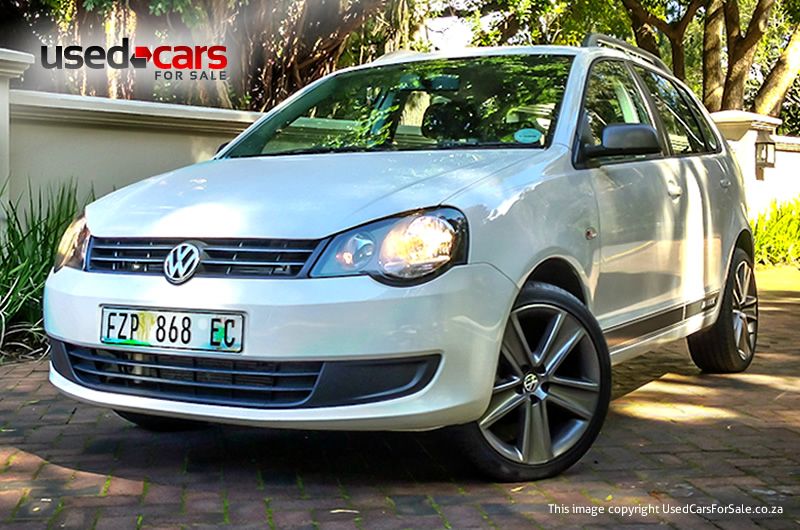 Volkswagen Polo Vivo Review: The Maxxed Out Vivo
25 September 2013 - Shawn Jooste
Overview
VW sells a lot of Polo Vivos. Since the end of the Citi Golf, the Polo Vivo has become their entry level product, and they sell a lot of them.

In 2012, VW sold 34,873 Polo Vivos which happens to be the best-selling passenger car in South Africa.

Now VW have decided to launch a maxxed out version of the Polo Vivo and they've called it the Polo Vivo Maxx.

We spent a week with the Maxx to see how it's different from its siblings.
Performance
There are a range of engines available in the Polo Vivo range based on 2 core power plants. There are 1.4-litre engines and 1.6-litre engines. Power ranges from 55kW right up to 77kW, which is what you'll find in the Polo Vivo Maxx. It's the same engine in the Polo Vivo GT too.

The simple 1.6-litre 4 cylinder engine goes quite smoothly, and matched to the engine is a 5-speed gear box, that in true VW style is faultless. The clutch is very soft and offers very little feedback, but makes gear changes very smooth.
Economy
We get lazy with cars. Spoilt really. Having an on board computer that tells you minute by minute what your consumption is, is easy. Suddenly driving a car that doesn't tell you, means you have to pull out the old calculator.

The engine isn't turbo charged, and it's not a little engine pulling huge amounts of powers, so the relaxed engine manages a pretty reasonable 6.5 L/100km. By our calculations anyway.

It's probably not as frugal as the 1.4-litre variants, but it does an ok job of producing power. It feels a lot nippier than some of the 1.2 and smaller engines though. Even though those have turbos.
Tech
There isn't a whole lot happening on the inside of the Polo. It doesn't have an onboard computer, despite this being present in some of it's competitors.

There is an air-con, that's fully manual. There is a radio, USB and Aux inputs, and a Bluetooth connection we weren't able to get working.

You don't necessarily expect a lot of tech from a car like the Polo Vivo, but some basics aren't that expensive or difficult to implement.

This generation of Polo Vivo is likely to be the last without any tech in them. The current Polo has some neat technology built in, and we'll no doubt see that filter down with the next generation of cars.
Comfort
The lack of tech does begin to make a little bit of sense once you're actually driving the Polo. VW chose to spend the money making a small car a comfortable drive, rather than giving it a bunch of flashy buttons.

For a car the size of the Polo, it's got a remarkably good suspension. It absorbs road surfaces quite well, while not being completely floppy in the corners.

Road noise is also impressive, I've driven a whole lot worse than the Vivo Maxx, and it's refreshing to get into a small car, and find that it's properly built. Even if you have to sacrifice a bit of gadgetry.
Practicality
What sets the Maxx apart from its siblings and competitors is the fact that it's probably a little more practical than your typical supermini.

The Maxx has a raised suspension, as well as 17" wheels that give it quite a bit more ground clearance than the typical Polo.

It also comes standard with aluminum roof rails, allowing you venture into the wild just a little.

Inside it's not too cramped, but won't win any prizes for spaciousness. You can get an adult or two in the back, but not for a long trip. Boot space is exactly the same as a normal Vivo though.
Conclusion
The Vivo Maxx is no doubt supposed to be more of a lifestyle vehicle on a budget than an actual supermini.

It's pretty basic on the inside, but it's well built and in the long run you'll grow to appreciate the quality of the build more than the gadgets telling how far you can go till you need to find a garage.

While it's got an off-road look to it, it's not really capable beyond a basic dirt road, and thus probably better suited to the urban jungle than an actual jungle. That being said, the other models in the Polo Vivo range might be alternative options, see them by following this link.