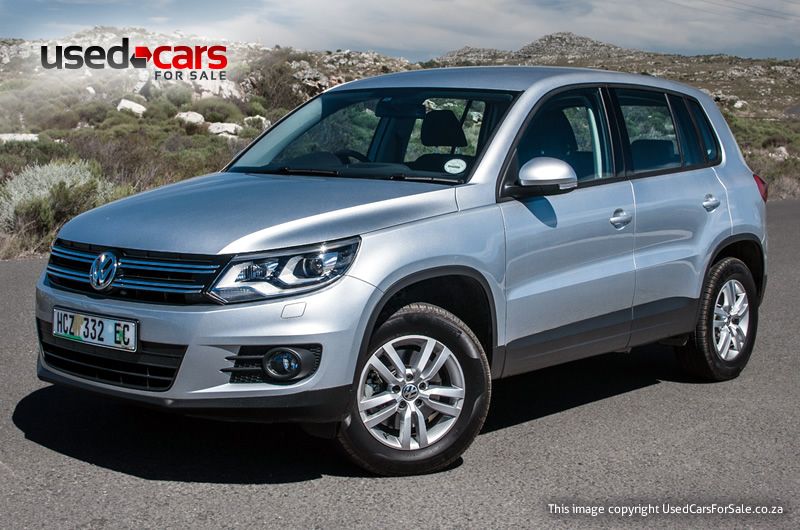 Volkswagen Tiguan Review: VW's Tiguan SUV is No Tiger Cub
31 March 2014 - Shawn Jooste
Overview
The world seems obsessed with SUVs! Everyone wants one, but sadly not everyone can afford one. Some of us work office jobs, raise kids and pay taxes, so we're relegated to take what we can get when it comes to cars.

VW feel our pain, and have decided that it'll take a Jetta, slap a bigger body on it, jack it up a few inches and call it a Tiger..., I mean a Tiguan, or an SUV for the rest of us.

The Tiguan is a smallish SUV, and everyone is getting in on that action now, with austerity measures in place. We spent some time with the Tiguan and came to some interesting conclusions.

Performance
Under the hood you'll find a 1.4-litre engine. Now if you're anything like my dad, you've run a mile already. But don't fret, the TSI engines are actually pretty good, and VW has them powering the whole range now. It's basically a 1.4-litre engine, with a Turbo producing 188kW. Yes, you read that correctly. So this little 1.4 engine gets the Tiguan to 100 in just under 10 seconds, and if you kept your foot flat it would get you all the way to 197km/h according to VW.
Economy
VW put their 'Bluemotion' badge on this Tiguan, and thus you'd expect some pretty decent fuel economy, which you do get if you take it really easy with the drive, and don't, you know go up a hill or anything.

I've said this many times before, but it's worth repeating. Small engines with or without turbos are great, until you need to stress them uphill, then the fuel economy takes a bit of a knock.

So VW claim to have a combined cycle of 6.7 to the hundred, and urban is 8.7, we achieved just a tad over 9 in running up and down mountains everyday.
Tech
The tech inside and outside the car, combined with the exceptional quality makes the price tag on the Tiguan a little worth it. You have a touch screen with optional Sat Nav in the centre, multifunctional steering wheel, and a Radio / CD / MP3 Player with all the little USB and Aux connectors you could possibly need.

You can connect your phone via bluetooth, make calls and play music, all while keeping your hands on the wheel.

The semi-automatic climate control system comes standard.
Comfort
VW make some incredibly comfortable cars, and part of that comfort comes from the fact that the cars are just SO well built. The material quality is fantastic, the doors feel solid when you close them, everything is well made, well thought out and well put together. So you're not sitting on some cheap and nasty foam seats, you're sitting on good solid, wrapped in leather seats that can keep you snug for long journeys.

The dash layout, and the control positioning also helps a lot with giving you a comfortable; ergonomic experience.
Practicality
While the Tiguan might just be a jacked up Golf or Jetta, the Tiguan does provide extra space that you won't get in the smaller cars, and if you're going on holiday, putting the kids bikes in the back, or just carting kids backwards and forewords, the extra space will likely come in very handy.

But let's not get too excited about this Tiguan just yet. While you have extra space, and some extra ground clearance you might just be tempted to head out into the wild. The Tiguan is still only a front wheel drive car, pulled by a 1.4-litre engine, so just tread carefully when venturing off road.
Conclusion
The VW Tiguan is a great little SUV. It offers good space, and is built on a solid platform. Don't be fooled by the 1.4-litre engine though, it's got more than enough power @ 118kW.

The price tag sits above most other non-German SUV's, but what you get for this a good quality, well built car. You notice the quality in almost every aspect of the vehicle, the touch of the materials, the feel of the steering wheel, the use of the electronics, it all screams "well built" and that's why people will ultimately choose the Tiguan over other manufacturers.