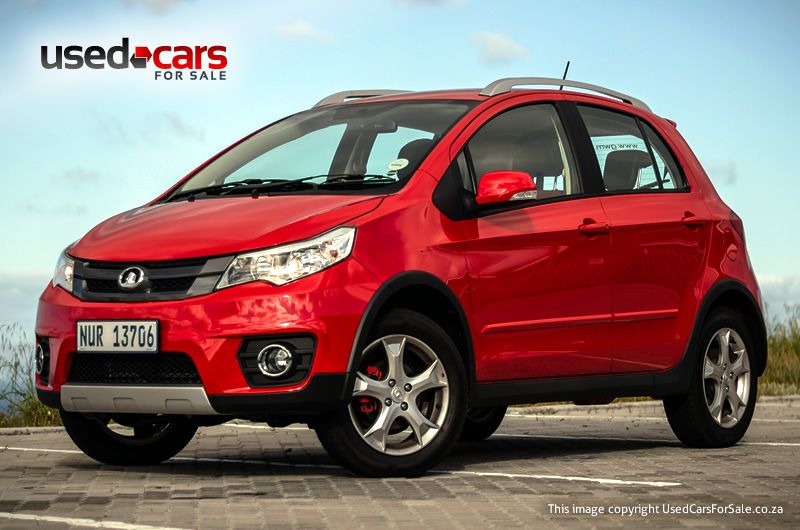 GWM C20R Review: Crossover a Great Wall
22 January 2014 - Shawn Jooste
Overview
GWM are fast and furious with their new cars, and their release schedule. Not so long ago, we knew nothing about them, and now they're competing in just about every segment, and when I say competing, they're properly competing. The H5 for instance was a good R100k cheaper than the equivalent Nissan Xtrail.

So GWM sent us their new C20R, which is entering a very interesting market where it competes with the Polo Vivo Maxx, and the Renault Sandero Stepway. It's supposed to be a little more cross-over than a regular small hatch, so we got behind the wheel to see what's what!
Performance
Under the bonnet you'll find a 1.5-litre petrol engine that delivers 77kW. For the size of the car it's ample power that get's delivered from the engine, helped along by 132Nm of torque, the C20R does a decent job of pulling itself along.

To get some real grunt from the engine you need to keep the revs up a little, peak power (the 77kW) only kicks in at 6000RPM. So if you're about to go up a hill, drop a gear, you'll thank me later.
Economy
Claimed economy is 7.7 L/100km. We seemed to average just over 8 L/100km, which isn't all that bad. Considering the rising fuel price, cars like this that are able to maintain a good fuel consumption are more and more appealing.
Tech
For a small entry level hatch, the C20R comes packed with a pretty serious amount of tech. The radio built into the dash is CD/Radio/MP3 capable. You also get some controls on the steering wheel that allow change volume and skip tracks on the radio.

All round you have electric windows, and aircon is also standard. They do a neat dial-within-a-dial thing with the aircon dials.

You even get park distance control, which may not be as advanced as some cars, but purely delivers an audible signal when you're approaching an object behind you.
Comfort
Seats all round are comfortable, while doors are light and easy to open, and ergonomics are great. The design of the dash goes a long way in making the car a comfortable place to be.

The front seat is height adjustable, which is something you won't easily find on other cars in this segment.

The lighting is also very nice. You're treated to a white ambient glow, rather than that harsh orange we've become so used to.
Practicality
Surprisingly the C20R scores some nice points in the practical department.

The rear seats fold down, and then there are 2 flaps that fold over the little gap between the boot and the folded down seats, creating a smooth, seamless loading area.

If the folding rear seats aren't enough, then you'll be glad to hear that the rear seats have a reclining feature. The seats slide forward slightly, and then recline backwards. Nice touch!

But the trump card for this car is that it's got 172mm ground clearance, which is a good 30-40mm more than cars generally in this segment.

To give it a bit of an SUV look, GWM have attached skid plates on the front and the back, which is a really nice finish.
Conclusion
Great Wall Motors as it's known really have pulled out all the stops with their new cars. In the C20R, they've added a ton of extra goodies that we're just not used to seeing in cars of this segment.

So when you consider that the C20R is a good R10-15k cheaper than the equivalent Polo Vivo Maxx, but comes with a bunch more stuff it's stacking up to be a good rival.

The build and quality of the C20R is excellent too, it's not like the Polo is *that* much better.

The C20R carries off a funky fresh design, even coming standard with cool 16" Alloys and red brake callipers.

The real test for GWM is how well these cars stack up in the long term, we know VW's last, we'll have to see how far we can get in a GWM.

If I was buying a car in this segment, and I had the choice of the Stepway, Maxx and C20R, my money would be on the C20R without a doubt, but you can check more here.