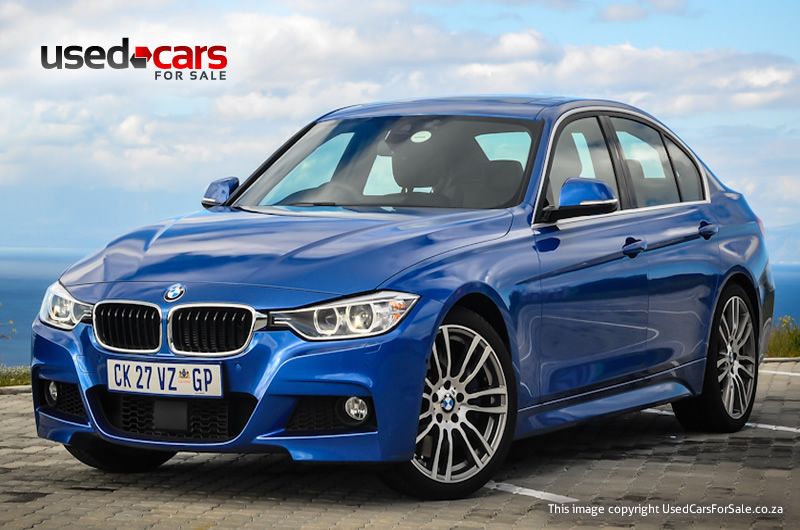 BMW 3 Series Review: BMW 330d Gives New Meaning to Diesel Cars
21 October 2013 - Shawn Jooste
Overview
I saw an interesting statistic a few years back. Someone had done a survey on ice-cream. Apparently vanilla is the top selling ice-cream flavour world wide (no surprise there). Second is chocolate, and then a number of other flavours like rum-and-raisin and so on. What was most interesting about this particular survey, was that vanilla sold more ice-cream in litres, than all the ice-cream ranked 2-10 put together.

And I suspect it's the same for car sales statistics. BMW sell a lot of 3 Series models, it's their best seller by far, but I wonder how many of those are either the 320i or the 320d. So what if you want a 3 Series, but want something a little more unique? How about the 330d?
Performance
BMW are making some pretty solid diesel engines at the moment, we've tested some of the "bigger" ones in the X5 M50d, but they're not really "bigger" because the X5 M50d, is a 3.0-litre engine just like the 330d is, they differ in power output and the amount of turbos they have. The 330d is a twin turbo power plant that produces 190kW. That's less than the 335i I hear you say? True, but the real party trick here is the 560Nm of torque the 330d delivers. It's an enormous amount of torque for a car that size, and I'd venture to say that if it had any more, the car would be near impossible to drive.
Economy
Another big advantage in the 330d over something similar like a BMW 335i is the fact that the diesel might spare your wallet a little. A 3.0-litre engine can get rather thirsty when you're having fun, and the diesel equivalent is a little less thirsty while having fun, but makes up for it when you're on the open road or just doing some town driving. Claimed consumption is 4.9 L/100km, which I have no doubt it can achieve, but I was far too busy having fun with the 560Nm of torque.
Tech
The modern 3 Series has a surprising amount of tech inside for a car in its class, including the iDrive System which allows you to control almost everything in the car from a central screen. Then there is all the optional tech that's available. Head up displays, night vision cameras etc. What's being built into a relatively normal car, made available to the average person is quite staggering.
Comfort
Interestingly enough, the 330d doesn't make too much of a typical diesel noise. In fact BMW have tuned the exhaust note to make it sound sporty, and you're left with a lovely sound when you put your foot down. Ride comfort is superb, in Sport mode you've got typical BWM drive, with weighted steering, and excellent handling; while Comfort softens the 330d up and makes it a relaxed easy car to drive around town.
Practicality
As with all sedans, they sacrifice some practicality for the shape. BMW's 3 Series though does a pretty good job of maximizing the space and that's a win for practicality.

Boot space is reasonable, you can get adults in the back, but you'll need to get a bike rack if you hope to take your bike anywhere.
Conclusion
The BMW 3 Series carries a stigma to most people which can be said of other sedans in its level. They either put you squarely in the corporate category as a sales manager, or they think you've arrived and you're doing pretty well for yourself. Either way people will have an opinion.

The 330d finds an interesting balance in the 3 Series range while allowing you some extra power without sacrificing any economy savings. It'll cost you a little more though. If you were looking for a 320d, then you could expect to pay anywhere from R430,000 upwards if you add extras. For the 330d you'll need to add an extra R100,000 as it starts at R530,000. But what's R100,000 between friends, especially when it means you get all those torques in the back.

The model we had on test came with the optional M body kit, which I won't lie, sold me on this car. Not only does it look fast, but when you're behind the wheel, you know it's fast.